Posted on October 19, 2015 by janinewilson 
I love traveling – and I imagine most of you do, too.  If you aren't familiar with the website, Airbnb, you may want to investigate as it could end up being one of your best friends!  This site offers unique accommodations from local hosts in cities all over the globe.  My original intent for opening my home and renting a room was a financial need, but it has made for an amazing three years.  Folks from Singapore to Chile (and yes, my favorite, France) and just about everywhere in between have stayed with me (from as little as one evening to four months), many of them fellow musicians producing impromptu jam sessions and lots of serious fun. 
One of my favorite memories is a couple from Connecticut came through on their way to North Carolina – he a musician and state park caretaker and she an organic farmer – on Christmas Eve.  They arrived late that evening and joined me at a neighbor's home for some holiday cocktails and cheer.  Christmas morning was nothing short of magical:  A neighbor came over for breakfast, and while we cooked up our holiday feast, including the purple potatoes that were grown by my guest, her husband serenaded us on his concertina with Irish jigs and Christmas carols.  We had a wonderful time celebrating the holiday and getting to know each other before they continued on their journey. 
This past May, I had a couple from Shanghai, China, stay and Yao and I traded songs on my guitar – very cool.  He sang in his native language and the song was just beautiful.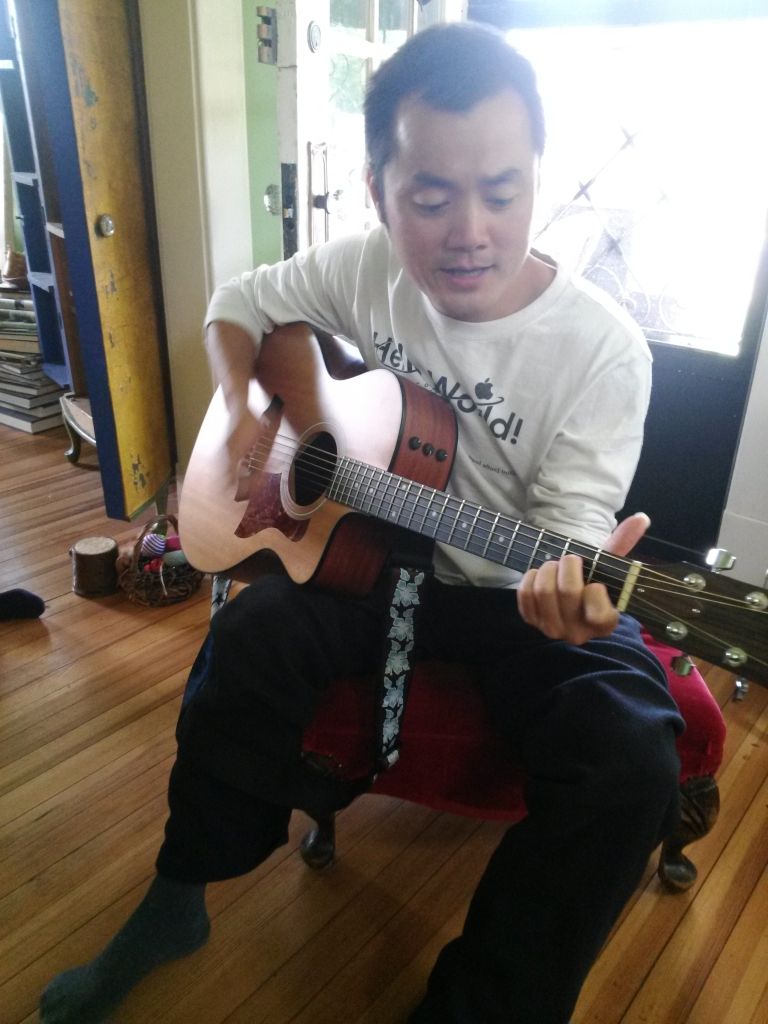 Times like these remind me of ways we can touch others' lives and they ours.  I've made life-long friends and learned a few guitar tricks, too.  Opening your home and your heart can lead to new friends and fabulous experiences! 
Big Luv,