Posted on August 9, 2019 by janinewilson 
Hey Y'all, 
So perhaps you're wondering what the heck "Chez Nous" means.  It is French for "our house."  I found this sign at a flea market or thrift store where I usually search for treasures.  If something has French written on it, I must have it!  If I came across a piece of crappy cardboard and something in French was written on it (in glitter would be ideal!), I would probably take it off the sellers' hands.  You get the picture…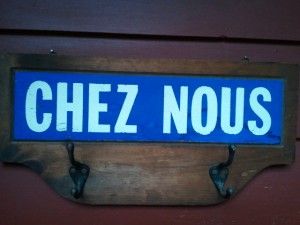 I was ecstatic when I found this for the reasons stated above but also because of its meaning.  For me, "our house" is so much more welcoming than "my house."  Some of you may know that I'm an Airbnb host, and I'm just about to celebrate my 7th year welcoming folks into my cozy guest room from around the globe.  It's been quite the trip (pun intended) having folks come in and out of my house all this time.  Just a few weeks ago, one of my first guests was in town and she came by for a visit.  We were both marveling at the fact that it had been almost seven years since she had stayed with me for a month.  During her stay, she became engaged and a few neighbors and I had a little bridal shower for her – so fun! 
During the years, former guests have moved to DC, gotten married and had kids. Some work for the government and are musicians or belly dancers!  I was invited to a French couple's wedding in France and instead met up with them a year later while they were on their honeymoon in San Francisco where another former guest from Germany happened to be visiting as well.  Many musicians have come through my doors and we've jammed together or I've sat and listened to much better guitar players than me hoping to learn a new trick or two. 
Just this week I hosted a mother and her 10 year old daughter from China, Rose and Betty. After they had departed I came home to find this very sweet drawing and note.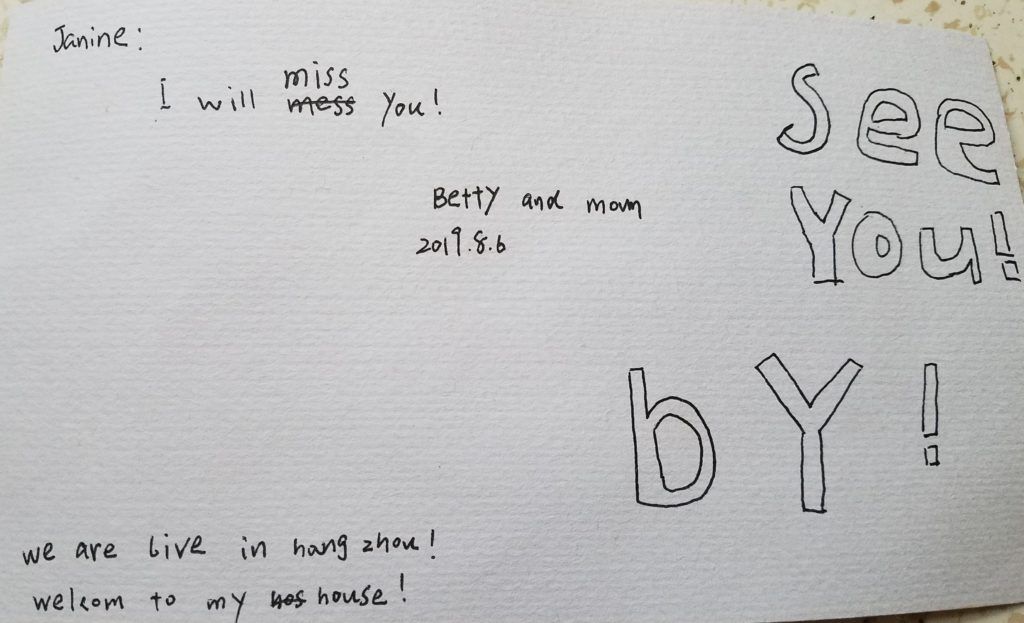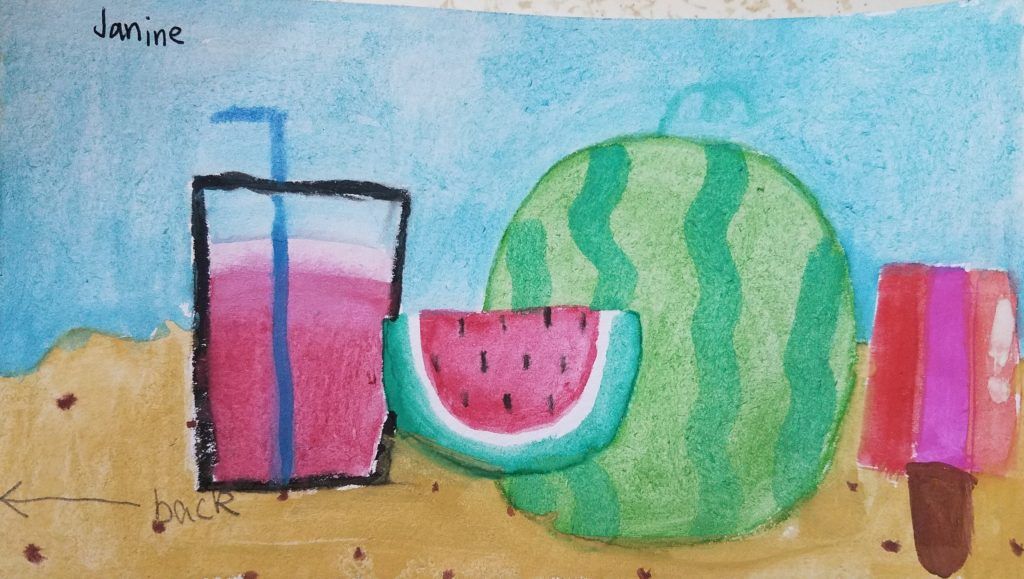 I've shared Thanksgiving, Christmas, Halloween and other holidays with folks and many guests have shared their traditions with me. I've been invited to visit my new friends all over the world and I hope to visit as many as I can! 
I absolutely believe we manifest things in our lives though we aren't always aware of doing as it may take very little time or years before we're aware of what has transpired.  I'm convinced because I put up that sign things were put into motion and I was led to Airbnb as a way to supplement my income. I opened my home and heart to new friends from just about everywhere, and my world became a whole lot smaller and lovelier. 
Bienvenue à Chez Nous! 

…and the kitties – Maxine, Chartreuse, Max, François and Georgette