Posted on September 21, 2018 by janinewilson 
Anyone that knows me knows I love me some Bette Midler.  She first entered my aura when I was about 13 and I was blown away by her first album, The Divine Miss M.  When I heard the beginning of Breakin' Up Somebody's Home and her kinda Janis scream, I lost it.  Ol' Bette is why my hair went from brown to red in high school (thanks to my Aunt Mary who was a hairdresser) and has stayed that way for most of my life since. Spin ahead a bunch of years to a couple of weeks ago where I managed to score some tickets to the last performance of Hello Dolly.   Box seats mind you – the closest I've ever been to her I think.  When the lights went down, the audience went batshit crazy and then when Bette appeared I was surprised to find myself getting pretty emotional and I thought the ceiling would fall in from all the fans screaming and how electric it all felt.  Once she quieted us all down, we settled in for a wonderful performance from the entire wonderful cast.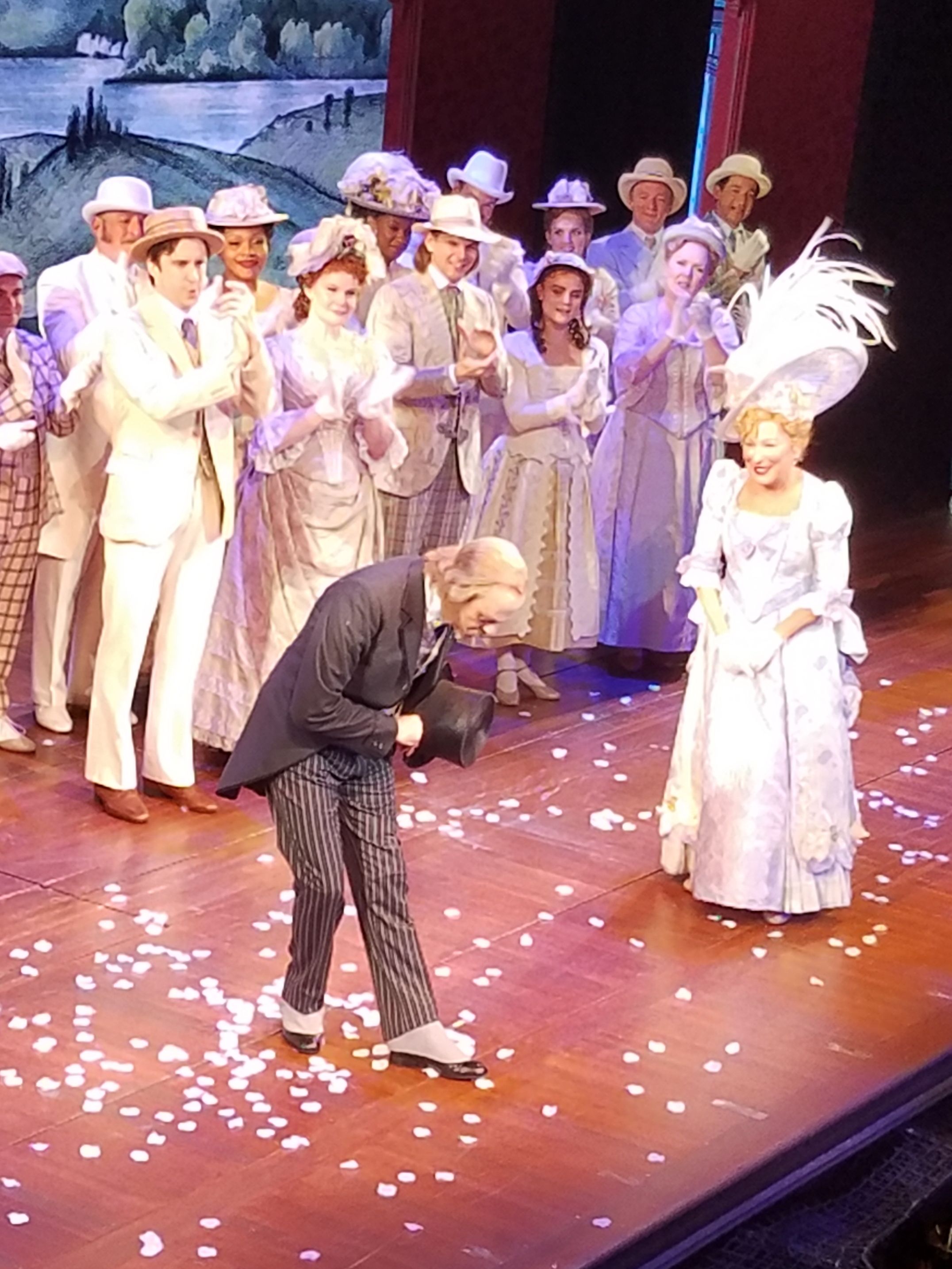 I love David Hyde Pierce, especially from his Frasier days and he was fantastic as Horace Vandergelder.  I was pleasantly surprised to see another Broadway favorite, Gavin Creel. (He's from Ohio, too!) I saw him a few years ago in one of my absolute favorite musicals, She Loves Me.  (You'll know that story from You've Got Mail which originated from a play in the 1930s titled, Parfumerie.  More than you maybe wanted to know but I love the history of these things!) He's such a wonderful performer, and he became emotional during a short but touching soliloquy as the dialogue and real life were mirroring each other. 
I was with my jazz songstress pal Michelle Walker and made new friends in our box seats with a guy from Ireland who is from around Lisburn near where my family is from – small world – I love stuff like this!  During intermission Michelle spotted Victor Garber, Ellen Barkin and Julianne Moore – she sees famous folks all the time when we're together – it's freaky. 
I was able to snap a few photos during the curtain calls – love this one. 
After the show ended we went outside to see a good sized crowd of folks waiting for Bette to come out – someone thought she might since it was the last show.  We were hopeful but doubtful.  Most of the cast trickled out and even David Hyde Pierce but sadly, no Bette.  People would have gone nuts if that happened.  I know I would have so we went to a bar and toasted our fun evening…  I will meet her someday, I will, I will, I will! 
Big Dreams and Big Love,