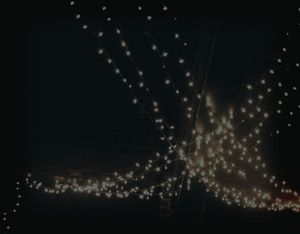 BIO 
Janine Wilson's name carries with it certain expectations. A big voice with a stage presence to match it. Award-winning songs full of love, heartache, and mischief. A command of vocal styles ranging from Blues and Americana to torch songs. And while those expectations will not go unfulfilled with her new album, don't let the familiar face on the cover fool you. 
It's time to wake up to a very different Janine Wilson. 
Her third album since releasing the debut The Blue Album in 2000, Wakin' Up is Janine's first album of all-original material. Building on the same partnership that delivered the award-winning songs "Don't Even Start" and "So Long," Janine teamed up with guitarist extraordinaire Max Evans (Ugly Americans) to write the songs that would eventually belong on Wakin' Up. 
The album opens with an award-winning track, "It Should Be Me," and though this song appeared on Wilson's 2005 album Save Me From Myself, the similarity ends there. Her voice now shares its usual outspokenness with a more open vulnerability, amplifying the natural sultriness of her delivery. 
The opening guitar licks of "Just Kiss Her" make it apparent that this vulnerable side of Janine hasn't softened her. The heartache and pain are palpable in her phrasing as she sings "Disappear," a rock ballad reminiscent of Sheryl Crow, contrasting with the masked denial found in Evans's "Not For Real." 
With the pseudo-title track "Wakin' Up in Texas," a new direction starts to appear with a pop-rock sensibility more akin to Chrissie Hynde. The sweetness of the acoustic guitar on "Only One In Love" evokes the loneliness of unrequited love while the pop-rock angle continues in "Kiss You At Hello," a shamelessly hopeful song of love at first sight. 
Janine sings about the urgent need for green living during today's hard times in "The Grass Is Always Greener," followed by an equally passionate plea to not waste an opportunity for love in "Rustin' In the Rain." Here Janine shares the vocal spotlight with Evans, leaving you wanting to hear more of this duo. 
Wakin' Up was recorded with Blake Morgan at the helm of Engine Company Records' studio in NYC with top-flight musicians, and at Philadelphia's Studio 4 with Grammy Award-winner Phil "Butcher Bros," Nicolo. Together with Evans on guitar, Janine's powerhouse vocals have never been in front of a more solid or sophisticated sound. So how should we feel wakin' up to this new Janine Wilson? With a newfound confidence behind her eyes, she smiles and answers by quoting from the last track on the album, 
"Hey—in the end, 'It's just you and me…like always.'"